CAREER COUNSELING BY EXPERIENCED PROFESSIONALS
Most people struggle at least once in their career with finding a job they love, staying engaged in a job they used to like, or planning a next move if they're unhappy at work.
All are challenging situations, but perhaps the most daunting is making a professional change when you're confused, worried, angry, or afraid. Do you want to stay in your field with a different employer? Are you ready for a lateral or similar role? Or is an about-face your only way out?
Career counseling can answer these questions. Our coaches are trained and experienced career coaches. We are ready to help you discover a best-fit career that exercises your strengths, complements your values, and aligns with your interests.
It's hard to read a label when you're inside the jar. We'll help you explore your situation from the inside out, to give you a new way of seeing the things you've been struggling with.
We are career professionals with years of experience helping people rediscover, reinvent, and relaunch. With proven job search methods and strategies for job search management, you'll have a clear roadmap for success.
Need a professional game plan? Consider career counseling.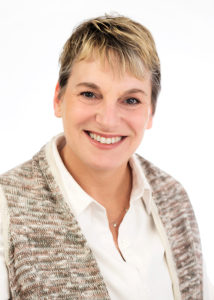 Betsy Taube is a career coach and resume writer who has 35 years of experience in corporate communications across multiple industries. Read her full bio here.
Mir Garvy (MS, CMRW, CPRW, CPCC)
Mir Garvy is a career coach with over 20 years of professional experience, including more than a decade working as a career development pro. Read her full bio here.
Kyle E.
You helped me strategize a plan

with my unique skill set and interests. Your team is top notch; you ask the right questions, stay on top of everything, and are there with you every step of the way. If you are serious about revamping your career, you have found your team.
Miranda F.
Wow, what a difference!

I know when we chatted on the phone, I told you I knew I was underpaid, but I never thought I would be able to increase my pay as much as I did, and two different job offers, both with the huge jump in pay! I got an immediate reply from three out of four places I applied to. I know it is due to my resume. Wow, what a difference!
Danny C.
Thank you for your support.

I was impressed by the amount of time I had to put into it. I could never have arrived at this output without you powering through the process. Another thing I appreciate about you is that you seem to work very comfortably through the process, never being defensive or insulted by my feedback. You never got frustrated, you would read me a bit, ask questions, and close in on ideas with me. Thank you!
Use our calendar to select a day and time that work for you and our founder, Mir Garvy, will call you then.
It couldn't be easier, so schedule your phone appointment now.