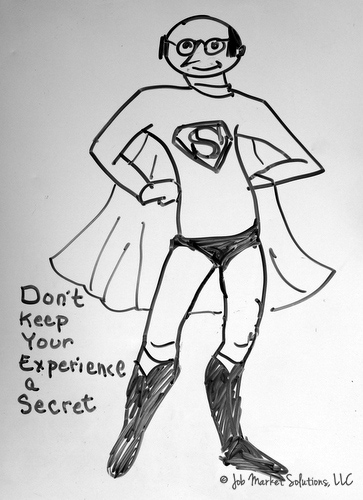 Apparently it's not just Hollywood that has a love affair with youth. Many employers seem to as well. I'm reminded of the problems older job seekers face every time I talk with them at a workshop or interview them for a resume or LinkedIn makeover.
So, these tips are especially for you if you were born before 1965.
If you are unemployed because you were laid off, resist the temptation to take a vacation. Don't act retired. Instead, dive into the job hunt! Doing so demonstrates your strong work ethic and youthful enthusiasm. Employers love a positive attitude and a passion for work.
Face it: some industries are going to be more receptive to boomers than other industries. Therefore, be practical about where you look for jobs. Smaller, more traditional organizations, including nonprofits, trade associations and niche educational programs, usually have smaller staffs, and are more likely to value experience and expertise.