It's no exaggeration to say that what you wear to a job interview can change your life.  Don't believe me? Think about these facts:
Clothing covers 95% of your body.
Interviewers make a judgment of candidates within the first 30 seconds of meeting them for the first time. Most of what they have for visual clues is … clothing!
Clinical tests prove that first impressions always last. Really last. Even when contradictory evidence is introduced, people stick to their first impressions.
Where you live, whom you marry, and what job you go to every day are three of life's major decisions, the decisions that affect the rest of your life.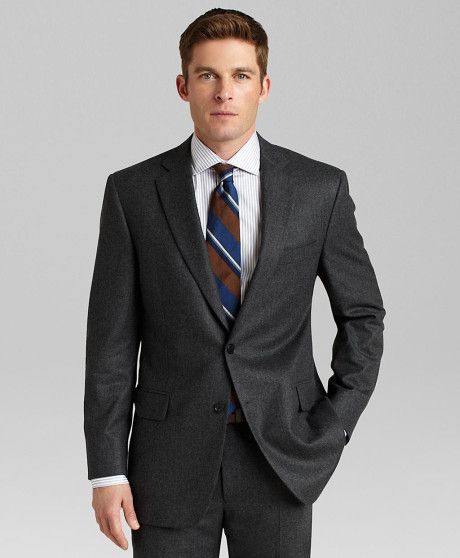 Whenever I talk to groups of jobseekers, I always stress that a résumé will get you the interview, but the interview lands the job. That's why it's crucial to look good for all your interviews.
Exactly how you dress will depend on the job description, the area of the country where you live, your industry, business or profession, and even your age and gender.
With so many variables, it's no wonder that most people need advice about dressing for an interview. Are you trying to decipher a company's dress code? Wondering what the difference is between business casual and business formal? Can't decide what kind of shoes? Don't know if dress slacks or a skirt is a better choice? Or whether dark jeans are acceptable? What about colors, jewelry, briefcase, tie? My favorite links that make sense of dress codes are About.com's article on Interview Attire and the Houston Chronicle's article on the difference between business casual and business attire.
Here are my own 10 basic rules to help you dress for success.
Dress Professionally
Dress for the interview, not necessarily for the job. Interviewers will look for a polished, professional look, so dress to impress them. Dress with authority. Dress to show you take the job and the interview seriously. If you apply for a dental hygienist position, you don't wear scrubs and clogs. If you apply for a construction manager's position, you don't wear work boots. Details like combed hair, polished shoes, and an outfit that shows you didn't just walk in off the street (or just get out of bed!) demonstrates to the interviewer that you care, that you value the time and attention he is giving you.
Boost Your Confidence
Wear an outfit that makes you feel confident and comfortable. Knowing you're putting your best (scuff-free) foot forward helps you smile and stand tall.  A positive, relaxed, and confident attitude is something interviewers look for in a candidate, so get out your power suit!
Dress Upward
Choose clothing that's at least as formal as the person interviewing you. Sound crazy? Don't worry. You're more likely to be treated with respect. People like to do business with people who look like them.
Do Homework
Know what the company dress code specifies. If you don't know it, you can observe how people are dressed as they exit and enter the building. Don't do this on Fridays, however, in case there is a casual Friday policy. You could also call their human resources person and simply ask what's appropriate attire for an interview there.  Wear what others wear, only a bit more polished.
Play Safe
When in doubt, err on the side of conservative. Unless you are applying for work in fashion, the arts, or the entertainment field, flamboyancy is better left for your off-duty hours. Unless you are a recent grad, an intern, or someone switching careers, you probably have an understanding of what the unspoken dress code for your field is already. Stay within those lines.
Look Ahead
Anticipate what will happen during the interview. If you are applying for a position in academia, expect a campus tour and multiple interviews over the course of the day. If you are interviewing at a manufacturing or research facility, you may be touring the entire operation, a lab, a warehouse, or a processing plant. In an urban setting, you may be walking a few blocks for lunch with the interviewer. You can always call ahead and ask.
Avoid Red Flags
Be aware of the taboos. Different fields have different tolerances. What's expected at a small start-up company will be a deal-breaker at an investment firm. It's safe to say that for women the interview taboos are low necklines and high skirts, statement jewelry, dramatic makeup or flashy manicure, and open toe shoes. For men, it would be a mistake to wear tennis shoes, a shirt without a collar, or a distracting necktie. Neither gender should wear fragrances, headphones, sunglasses, a hat, or out-of-date clothes. Cover any tattoos, turn your phone off, and don't chew gum.
Add a Jacket
Whether you are a man or a woman, you can't go wrong with a jacket. No matter what else you wear, what the season, location or type of business, a jacket gives your outfit a finished look. It conveys authority. Men can wear a sport jacket unless the code calls for a suit. Women can wear a blazer, a suit jacket, a Chanel-style jacket or a trapeze jacket. You can always remove a jacket if it's too warm. Trust me on this one: a tailored jacket rocks any look.
Check the Fit
How your clothing fits is more important than how much it cost. If you don't want to invest in an expensive interview wardrobe, that's understandable. Classic pieces are best, but they must fit your body correctly. Older job seekers especially need to be careful their clothes look up-to-date, and fit is what matters when it comes to looking up-to-date.
Clean Up
Finally, grooming is just as important as wardrobe. Have a breath mint just before the interview. Check your teeth for lipstick. Check your hairdo and makeup. Are your fingernails clean? Shoes shined? Clothing wrinkle-free?
Like it or not, when you interview you'll be judged by that 95% of the visible you. Dress as though the quality of your life going forward depends on it. It does.
photos: Brooks Brothers; Creativenglishlearning.