WILL YOUR RESUME MAKE THE CUT?
Get ready to apply for jobs with more confidence
The sample resumes on this page, written for professionals, directors, and executives across diverse fields, all beat the ATS and led to interview invitations and subsequent job offers. Please note: For display purposes, these resume samples are one page in length, but we frequently write two-page resumes for our clients as well.
Click sample for larger view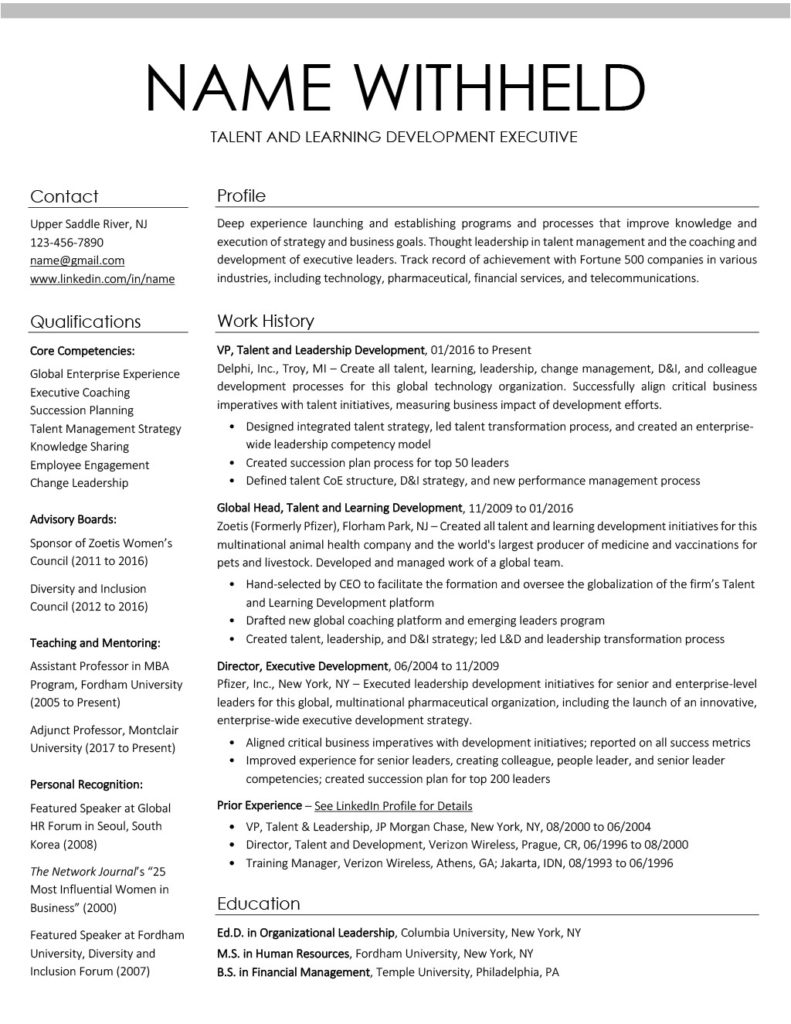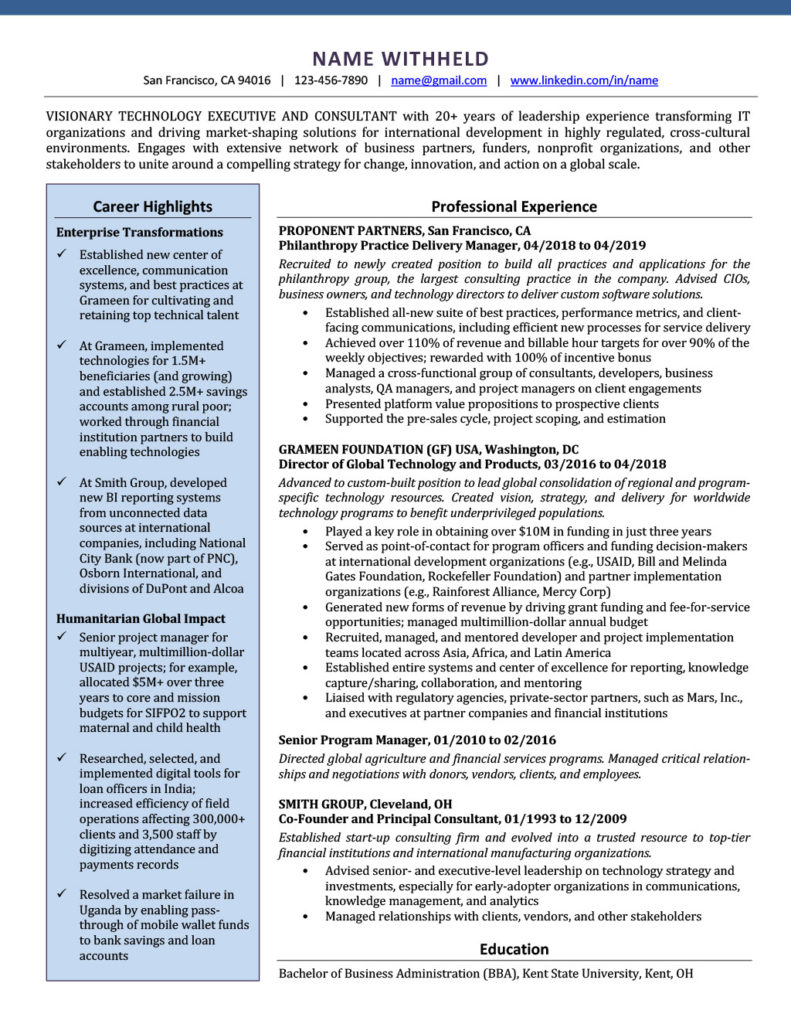 Yubie A.
The day after we finalized my resume, I applied for a position and was invited for a phone interview. Long story short, three interviews after the phone interview, I got a job offer and accepted it.
Claire C.
I have always considered myself a stickler for a well-written resume and I am shocked at how many executive resumes I have seen that were downright awful. In today's economy, with so much competition in the market, it is critical to have a clear, concise, and well-crafted resume to get noticed by hiring companies. Mir has been my trusted 'go to' for helping my executive candidates present themselves much better by superbly crafting their resumes and LinkedIn profiles. If you engage her, you will surely see a return on your investment.
Tracy R.
Wow, this has been a wonderful experience. I truly appreciate the customer service, response time, and professionalism. I am thrilled with the finished products. You have taken a huge weight off of my shoulders in this process of job hunting!
Jennifer B.
Mir Garvy's firm is an excellent professional resume writing company. Before hiring them, I was hesitant to fund such a service. However, after contacting Mir through another client of hers, I realized that this was an excellent service that would bring me the results I desired. Mir is very timely in completing her services rendered and brings a creative edge to an oftentimes overwhelming document. Her services are priced well and affordable to those just graduating or unemployed. If you need a professional, courteous, timely resume writer, I highly recommend her team.
Shelley W.

The very first job I applied for with the new resume in hand, I got the job. Now I'm making twice as much money and work with professional, intelligent, and collaborative individuals.
Tracy G.
I've worked with resume writers in the past and your process was more robust. So far, the response has been good. I have had a few phone interviews already.
Use our calendar to select a day and time that work for you and our founder, Mir Garvy, will call you then.
It couldn't be easier, so schedule your phone appointment now.