WILL YOUR RESUME MAKE THE CUT?
Get ready to apply for jobs with more confidence
The sample resumes on this page, written for professionals, directors, and executives across diverse fields, all beat the ATS and led to interview invitations and subsequent job offers. Please note: For display purposes, these resume samples are one page in length, but we frequently write two-page resumes for our clients as well.
Click sample for larger view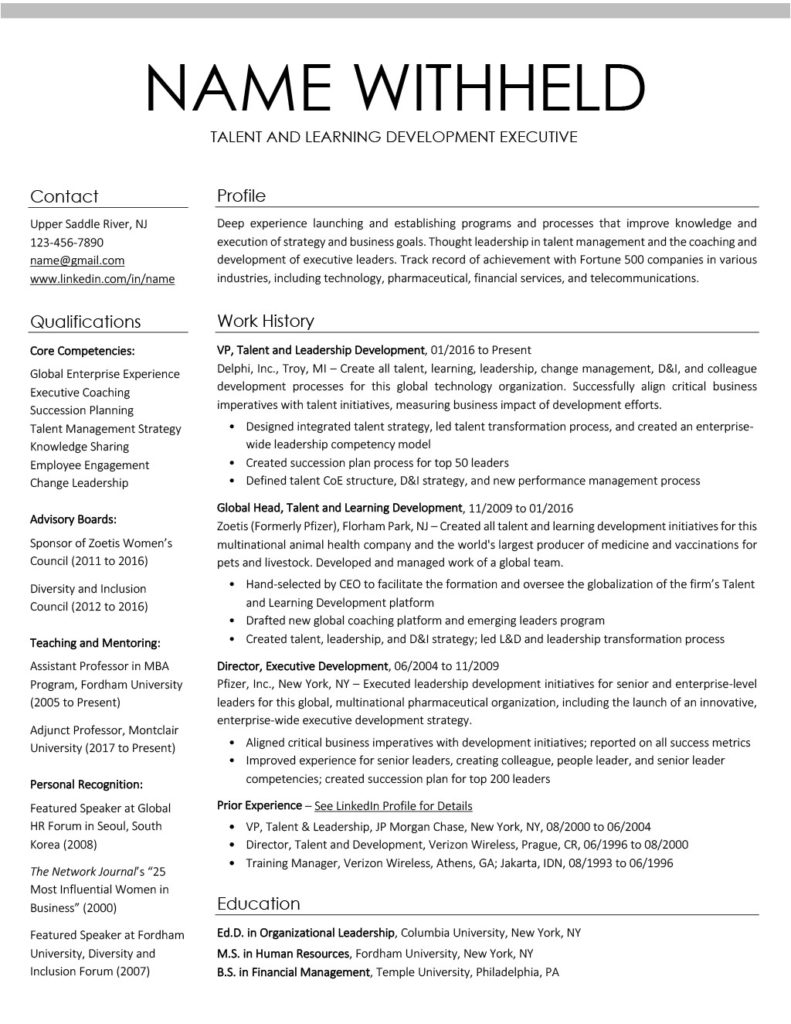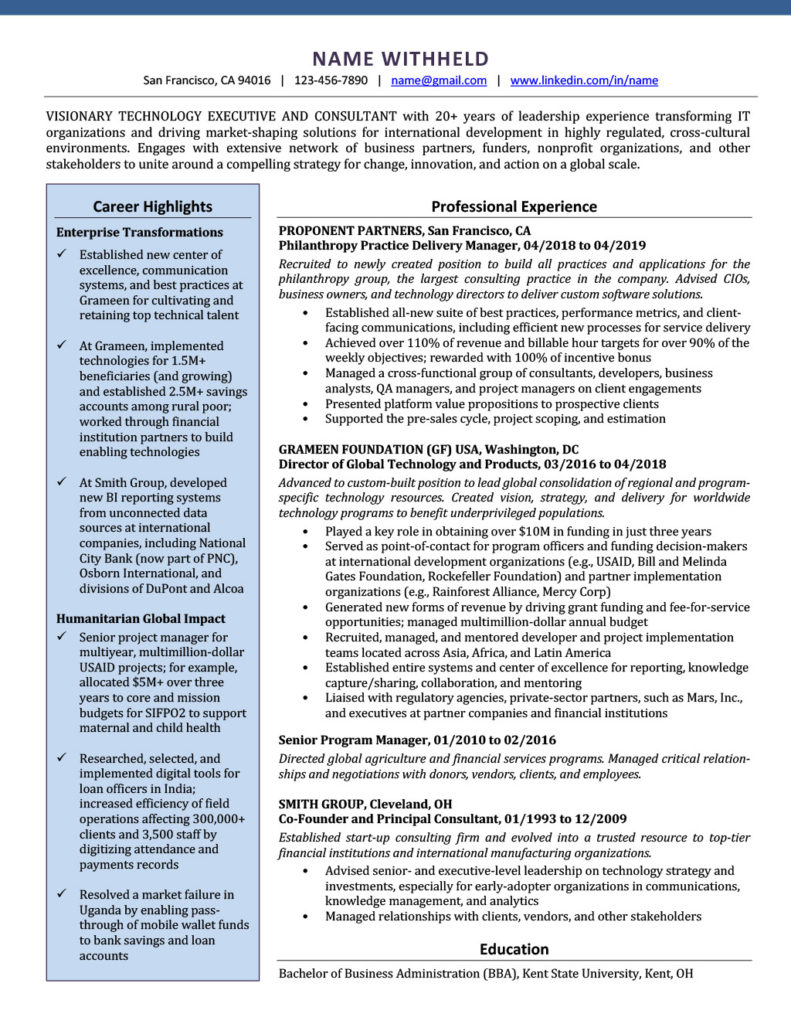 Paul D.
I found Mir through a Google search and then reviewing her through LinkedIn about two months ago. I liked what I read and I hired her to revamp my ineffective resume to help me find a great job. It worked to perfection. I got a lot of interviews, calls, and comments about the great resume that she produced. Thanks to Mir's great technical writing and graphical presentation, I got my dream job and I start it in three weeks! Thanks Mir!!!!!
Chris G.
Mir is definitely an expert! She took my text-heavy resume and converted it into a highly impacting resume, which I can tell will have the recruiters asking for more. Recruiters skim resumes in six seconds and the output that Mir provided will definitely grab attention as it focuses on my skills! Definitely a great experience!
Linda B.
After a couple of decades off to raise my family, I am now a Project Management contractor at the USPS in the IT division. I finally got back to IT, which was my goal. Thank you!
Heather J.

I've received more requests for interviews in the two weeks I've been using Mir's version than in the two months when I was using my original version.
Jeanne E.
Mir did an excellent job tailoring my resume for the job I was looking for and subsequently was offered. The information-gathering questionnaire and advice on job hunting was particularly helpful! Mir is very responsive to the customer's needs. I highly recommend this company.
Danielle P.
I am blown away by the obvious context, research, comparison, and strategy that went into this resume. Working with your team was a great choice.
Use our calendar to select a day and time that work for you and our founder, Mir Garvy, will call you then.
It couldn't be easier, so schedule your phone appointment now.