WILL YOUR RESUME MAKE THE CUT?
Get ready to apply for jobs with more confidence
The sample resumes on this page, written for professionals, directors, and executives across diverse fields, all beat the ATS and led to interview invitations and subsequent job offers. Please note: For display purposes, these resume samples are one page in length, but we frequently write two-page resumes for our clients as well.
Click sample for larger view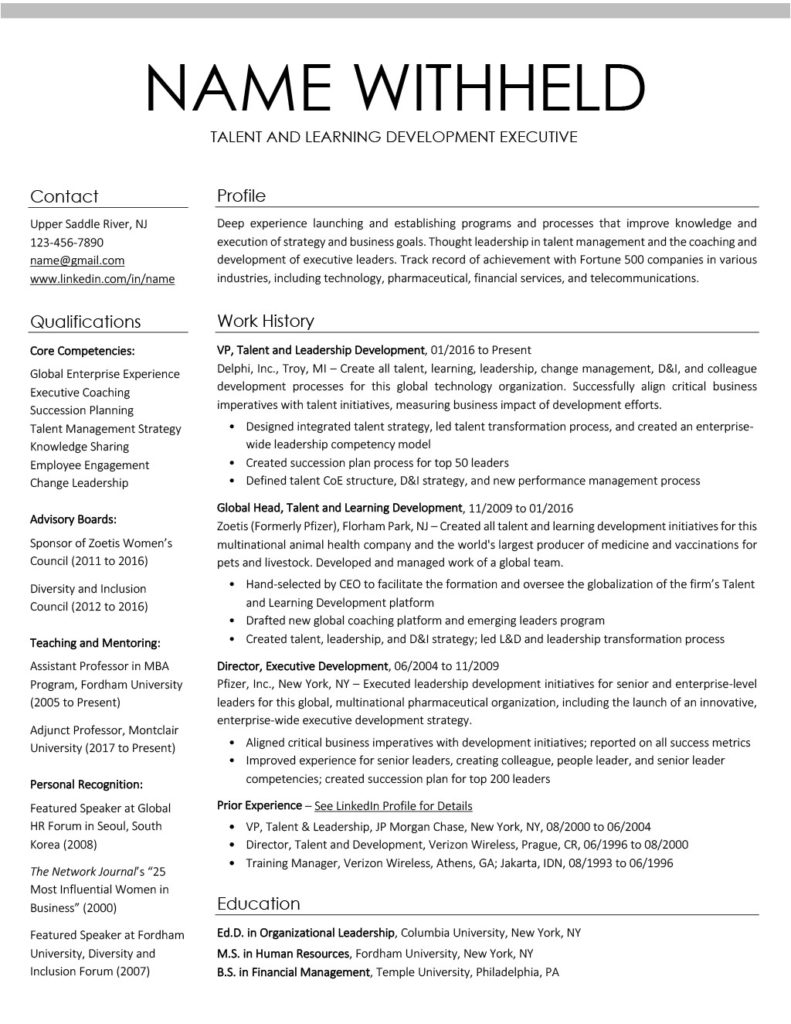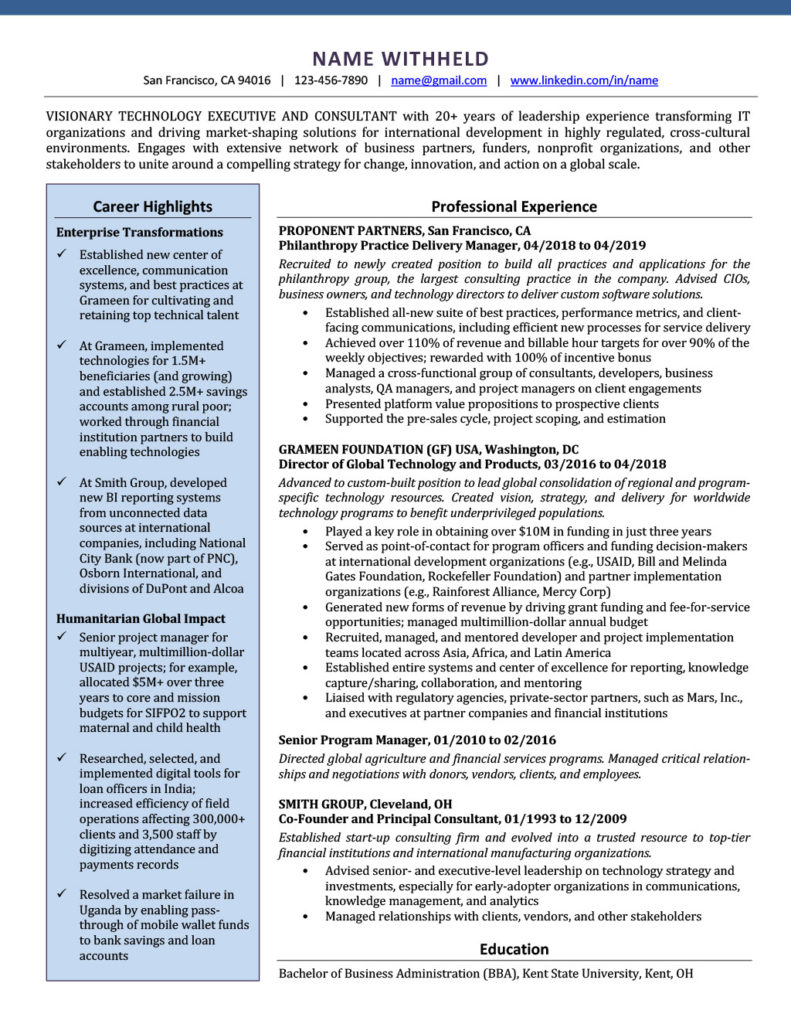 Kristi C.
I know this is only version one, but I just teared up looking at it. If you only knew how long I've struggled with this and have gotten nowhere.
Joanne W.
I can't tell you all enough how excited I am about this new resume. I've already recommended your services to a few of my friends and family. Love!
Andrea S.
Mir and her team were excellent when I hired them almost two years ago. They completely overhauled my resume, cover letter, and LinkedIn profile. I was in such a rut with writing and rewriting -- I really needed fresh eyes and expertise. I'll use them again next time I job search.
Michael J.
Once again, I must say just how impressed and pleased I am with the transformation of my resume from Professional to Director. It's been worth every cent.
Adam B.
Thank you again for everything. I have already used my new resume to apply for a position and the hiring manager made it very clear that my resume was the sole reason they chose to interview me. It is already doing great things for me! Thank you!!!
Erminio A.
I can't thank you enough for the work you and your team did in helping me obtain a new opportunity. I'm much happier at my new job and company. I look forward to future collaboration.
Use our calendar to select a day and time that work for you and our founder, Mir Garvy, will call you then.
It couldn't be easier, so schedule your phone appointment now.