WILL YOUR RESUME MAKE THE CUT?
Get ready to apply for jobs with more confidence
The sample resumes on this page, written for professionals, directors, and executives across diverse fields, all beat the ATS and led to interview invitations and subsequent job offers. Please note: For display purposes, these resume samples are one page in length, but we frequently write two-page resumes for our clients as well.
Click sample for larger view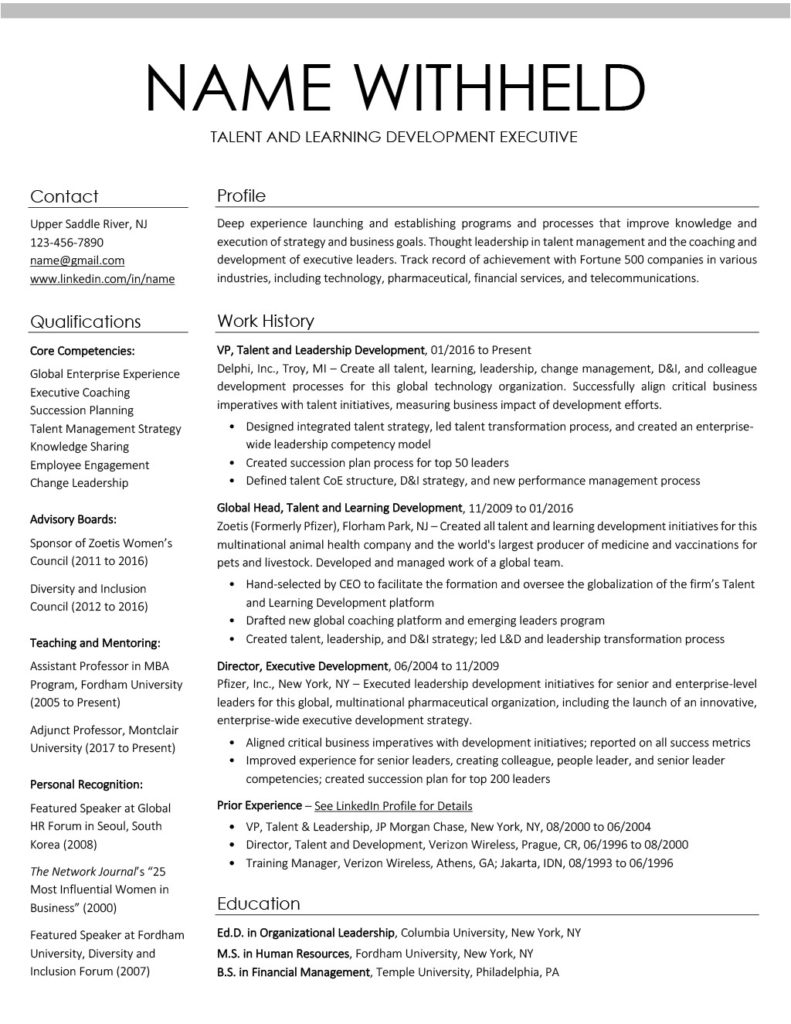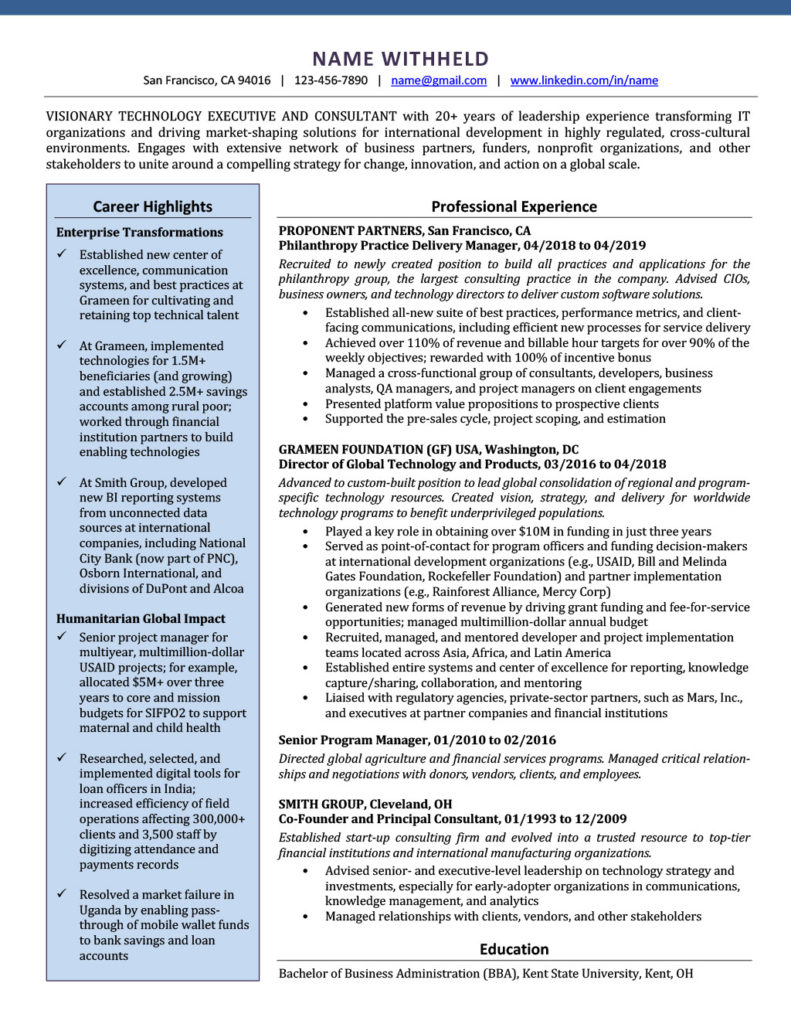 Nancy S.
I must reiterate how happy I am with your process and the end result, Mir! I have always found it difficult to express my skills and achievements adequately. Thanks to your help, my resume reflects that and my full potential to prospective employers! Thanks so much for your excellent work on this.
Paul C.
Great job on my LinkedIn profile! I began getting contacted almost immediately by people looking to fill positions. I have even had a positive interview as a result of a contact I received because of my new and improved presence on LinkedIn.
Kenrick J.
Mir and her team are a joy to work with. They created a resume during a methodical process that helped me clearly articulate the value I bring.
Shanda M.
Mir and her staff (Kristi) are great to work with. They are attentive, detailed, and patient. Top-notch professionals who are very diligent in their efforts to craft the best resumes possible for their clients. They will continue to support you long after your resume is completed if necessary. I highly recommend them to anyone in need of resume services.
Kara C.

The entire staff that I worked with was extremely responsive, friendly, helpful and thorough. I can't say enough positive things about this experience.
Austin B.
I was offered a contract role at Google! I'll be starting in a week! My resume did it. Thank you.
Use our calendar to select a day and time that work for you and our founder, Mir Garvy, will call you then.
It couldn't be easier, so schedule your phone appointment now.