WILL YOUR RESUME MAKE THE CUT?
Get ready to apply for jobs with more confidence
The sample resumes on this page, written for professionals, directors, and executives across diverse fields, all beat the ATS and led to interview invitations and subsequent job offers. Please note: For display purposes, these resume samples are one page in length, but we frequently write two-page resumes for our clients as well.
Click sample for larger view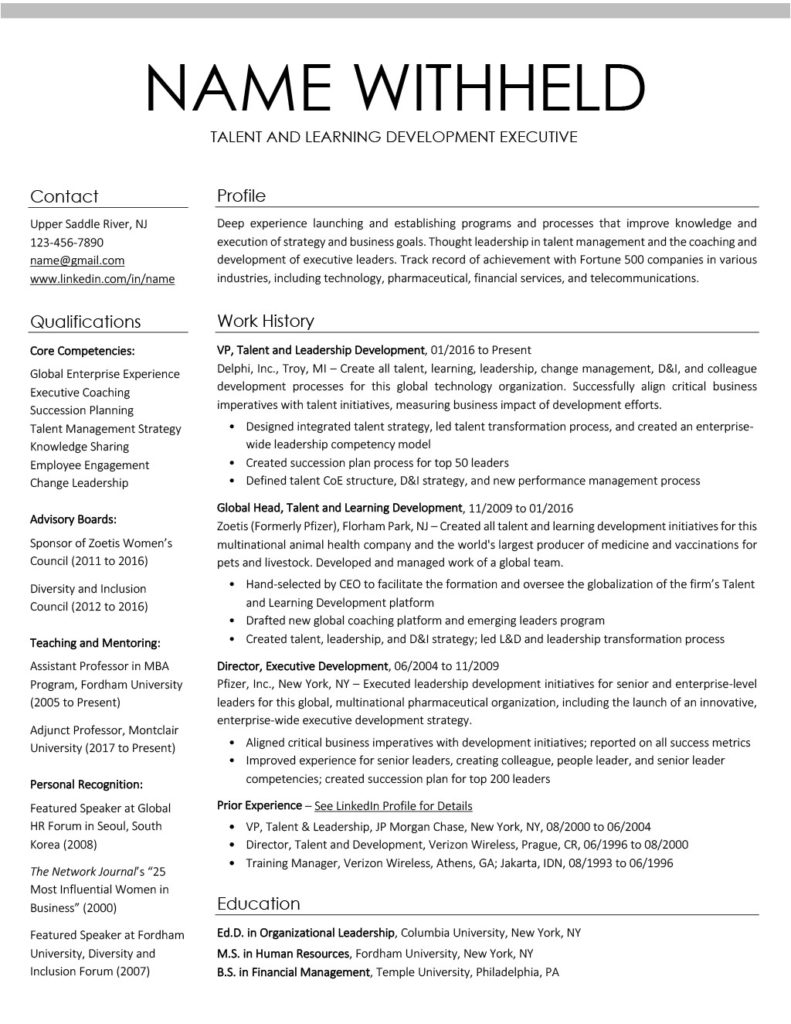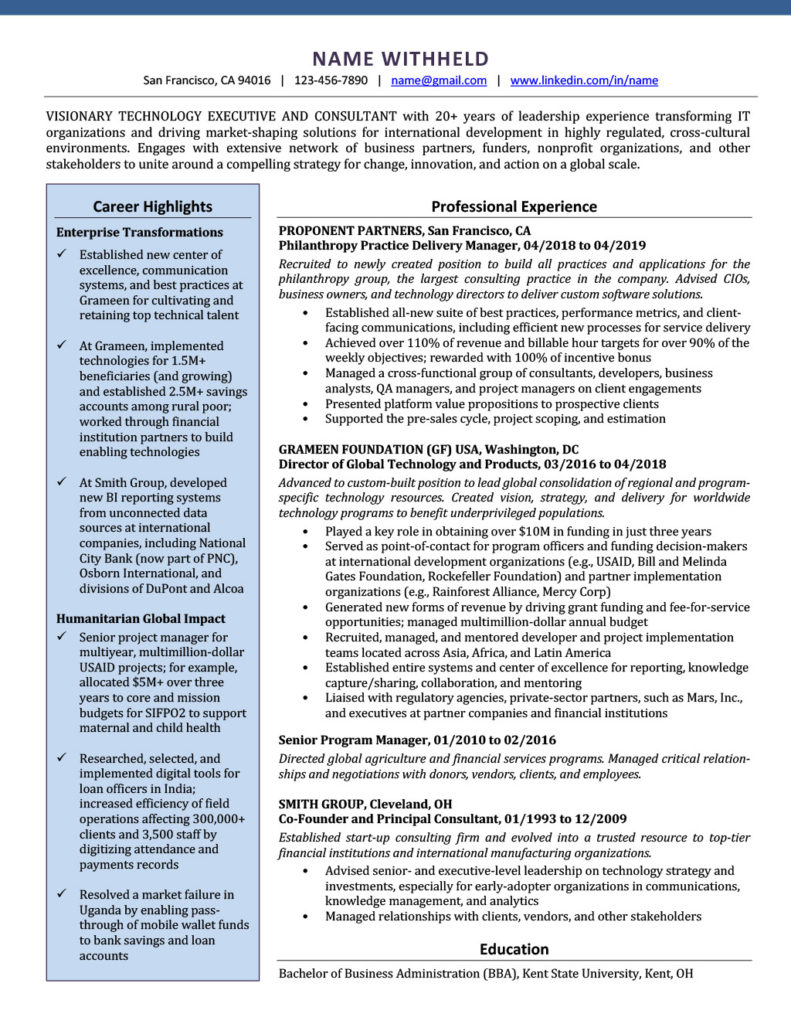 Jacob M.
WOW! All I can say is wow! I am more than impressed with what you've done with my resume. I am honored to have worked with a team of your professional standards.
Mark M.
I am extremely happy with the job done on my resume and LinkedIn profile!
Will S.
Mir delivers great service with the right balance of creativity, professionalism, and detail for your needs with exceptional communication and efficiency. I will continue to highly recommend her to anyone from those getting started to even seasoned professionals looking to broaden their scope.
Paul C.
Great job on my LinkedIn profile. I am getting contacted by people looking to fill positions almost immediately and had a positive interview as a result.
Cody D.
Mir is an excellent resume writer and an incredibly friendly woman. She crafted a great resume. I have received many compliments on the layout and construction. I highly recommend her services!
Anand C.
Everyone on your team is awesome. I genuinely appreciate your quick turnaround and the professionally written resume. I look forward to circling back in a few weeks to get the LinkedIn profile updated as well.
Use our calendar to select a day and time that work for you and our founder, Mir Garvy, will call you then.
It couldn't be easier, so schedule your phone appointment now.