WILL YOUR RESUME MAKE THE CUT?
Get ready to apply for jobs with more confidence
The sample resumes on this page, written for professionals, directors, and executives across diverse fields, all beat the ATS and led to interview invitations and subsequent job offers. Please note: For display purposes, these resume samples are one page in length, but we frequently write two-page resumes for our clients as well.
Click sample for larger view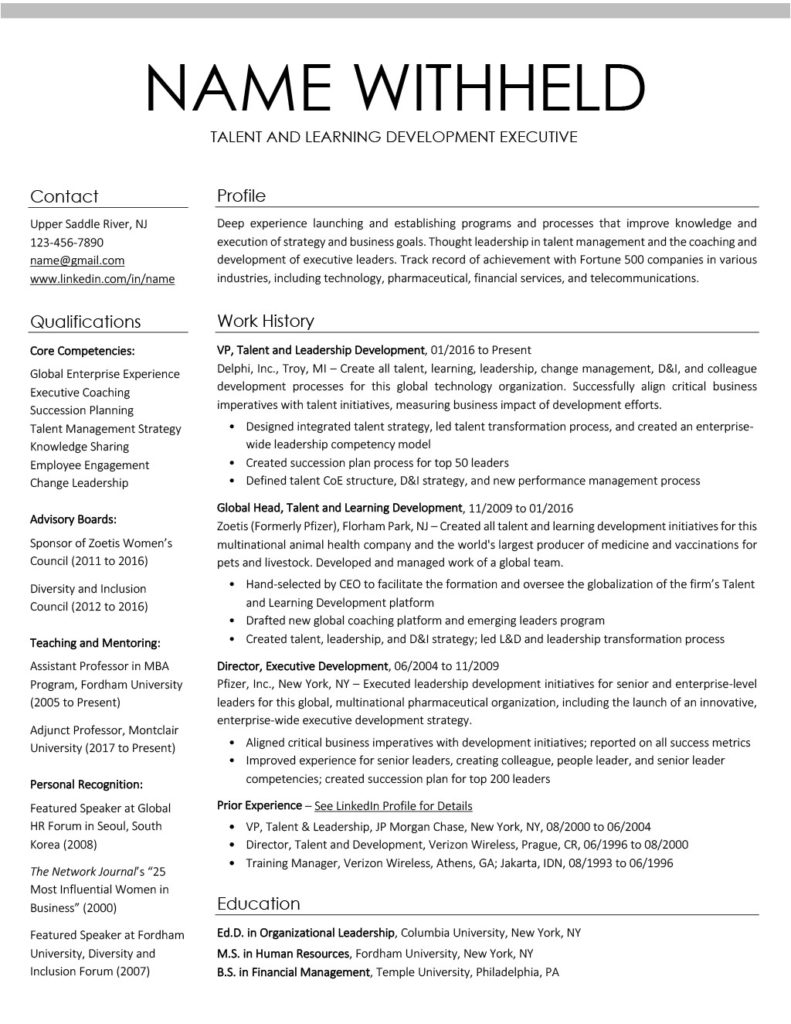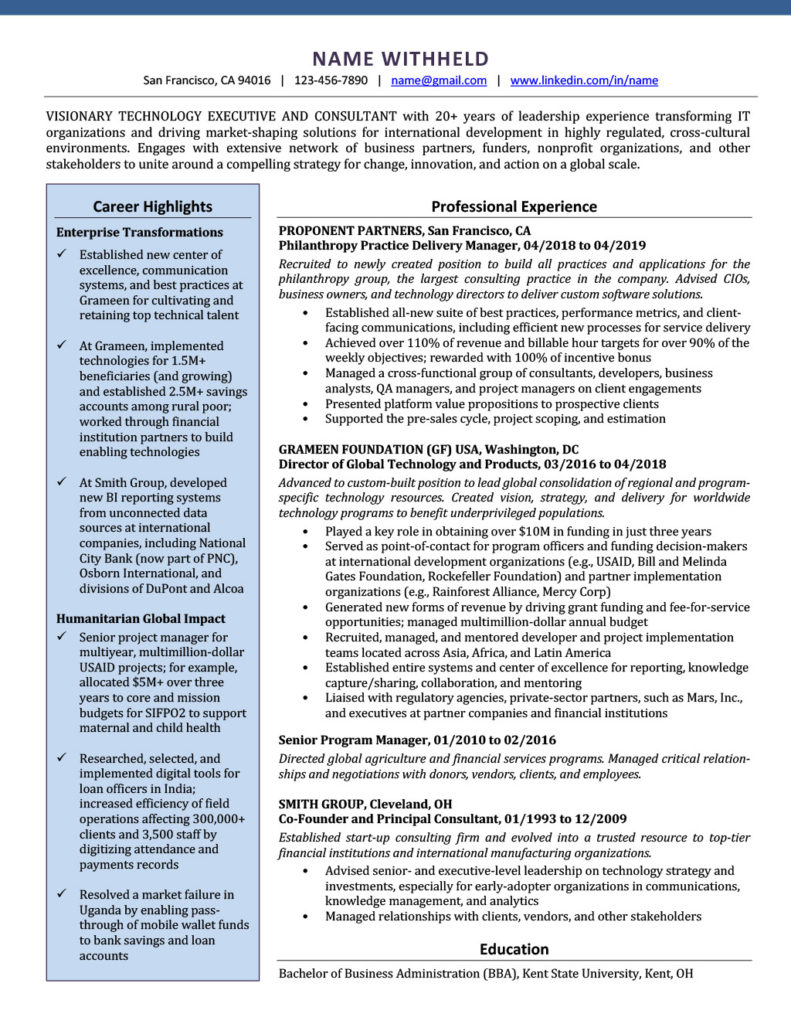 Shari B.
Thank you all so much for the quick turnaround on my resume update. As usual, you guys are marvelous. I'm a customer for life.
Danny C.
Great work! Thank you for your support through this process. Again, I was impressed by the amount of time I had to put into it for a customized result that I feel is a good characterization of me. I could never have arrived at this output without you powering through the process. Another thing I appreciate about you is that you seem to work very comfortably through the process, never being defensive or insulted by my feedback. I like that you stand your professional ground when its best for me. I like that you educate me with your knowledge of a process you work daily, as opposed to me, who never wants to be in this position! I like the fact that you are the professional, that I never got frustrated trying to close in on ideas, that you would read me a bit, maintain quality, and close in on the ideas with me. Thank you for your service.
Bill E.
Mir did a great job with my resume. She created a stand-out resume that highlighted areas of my experience in a very concise and appealing format. I would not hesitate to recommend her.
Courtney A.
The cover letter is excellent. The resume is excellent. It's amazing how much you elevated my documents in a way that I simply could not, as it is very, very tough writing about yourself. You and your team do a fantastic job. Thank you.
Troy W.
Thank you for your guidance and support on this journey. Honestly, the resume and LinkedIn makeover have given me newfound confidence.
Chris G.
Mir is definitely an expert! She took my text-heavy resume and converted it into a highly impacting resume, which I can tell will have the recruiters asking for more. Recruiters skim resumes in six seconds and the output that Mir provided will definitely grab attention as it focuses on my skills! Definitely a great experience!
Use our calendar to select a day and time that work for you and our founder, Mir Garvy, will call you then.
It couldn't be easier, so schedule your phone appointment now.