WILL YOUR RESUME MAKE THE CUT?
Get ready to apply for jobs with more confidence
The sample resumes on this page, written for professionals, directors, and executives across diverse fields, all beat the ATS and led to interview invitations and subsequent job offers. Please note: For display purposes, these resume samples are one page in length, but we frequently write two-page resumes for our clients as well.
Click sample for larger view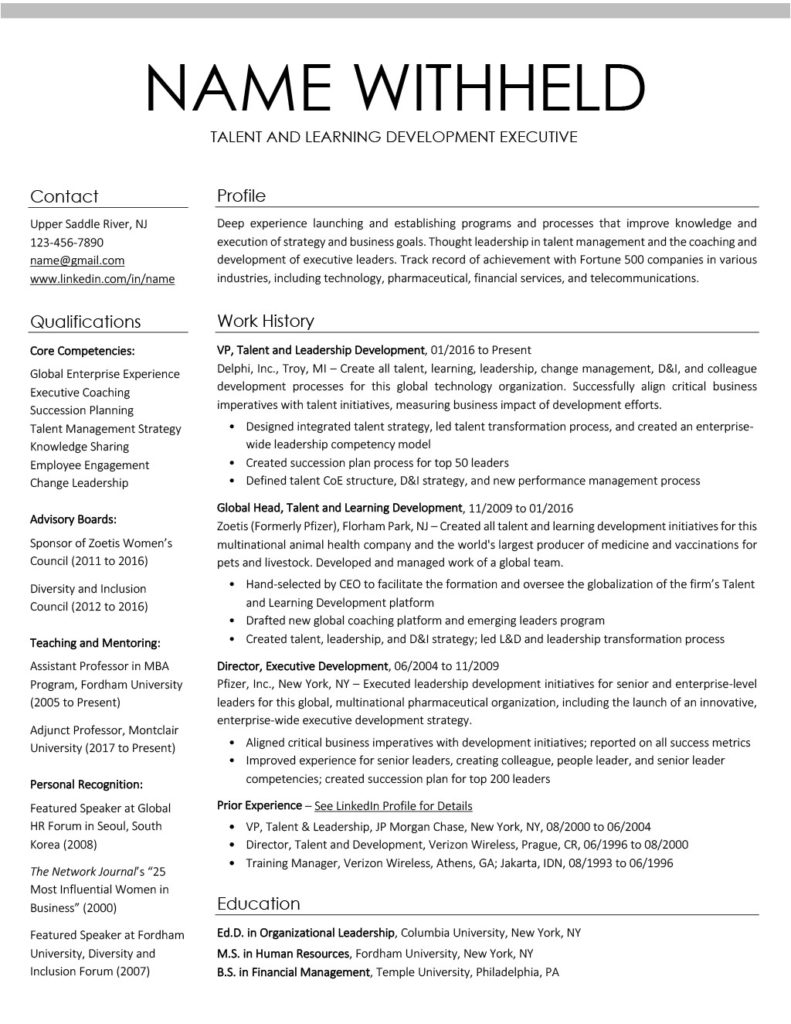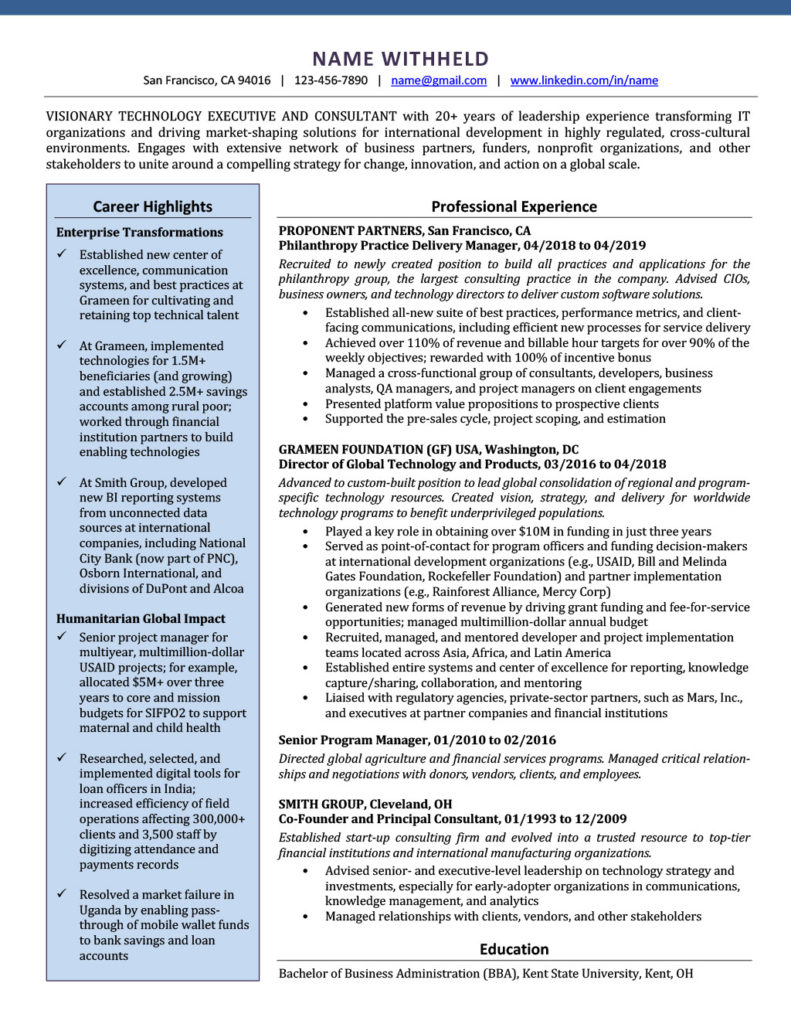 Brian L.
If you are looking for a fresh start and you want to put your best foot forward I highly recommend Get Resume Help. They helped with the entire package from resumes, cover letter, and LinkedIn. Excellent!
Scott F.
The team did a fantastic job with what they had to work with. Was looking to advance to a position I had not worked in before. My resume was immensely better than expected. I got the first job I applied for the same day as the interview. Thank you very much.
Susan T.
Thoroughly explained the scope of work; met every deadline on time; easy to work with; produced quality resume and cover letter for me. So appreciate their experienced writers who updated and made my resume shine!
Ann J.
Very quickly after applying for my dream job with my new resume, I was called for an interview. And I got the job!
James M.
The resume worked! I was interviewed two days after submitting it and offered the job today. I discovered that my resume had been passed to every C-level executive in the company. Thank you for making me look good.
David F.
I contracted Mir to rewrite my resume after recently finding myself unemployed. She came to me highly recommended by my wife and a few of her colleagues and I remembered how extremely satisfied my wife was with Mir's work. My reaction when I saw the final resume was 'That's awesome!' I could not be happier and certainly wouldn't have come up with this myself. Your insight and knowledge are perfection and truly a lifesaver! I couldn't appreciate more of what you've done for me and I truly thank you for your work!
Use our calendar to select a day and time that work for you and our founder, Mir Garvy, will call you then.
It couldn't be easier, so schedule your phone appointment now.