WILL YOUR RESUME MAKE THE CUT?
Get ready to apply for jobs with more confidence
The sample resumes on this page, written for professionals, directors, and executives across diverse fields, all beat the ATS and led to interview invitations and subsequent job offers. Please note: For display purposes, these resume samples are one page in length, but we frequently write two-page resumes for our clients as well.
Click sample for larger view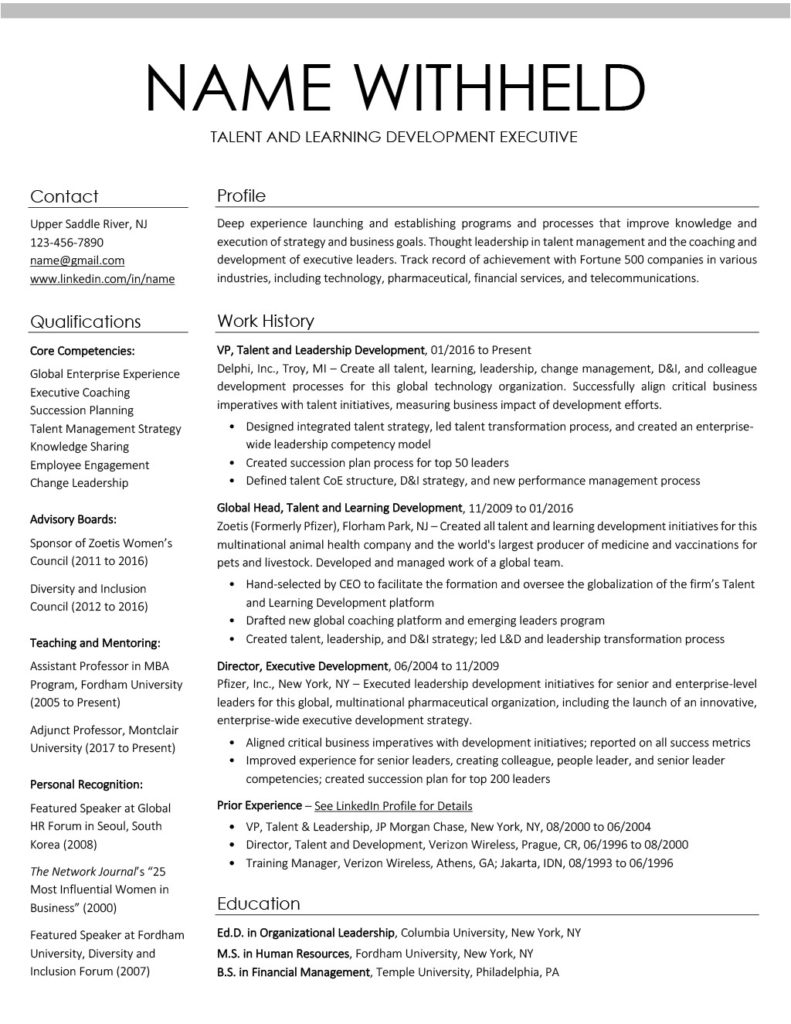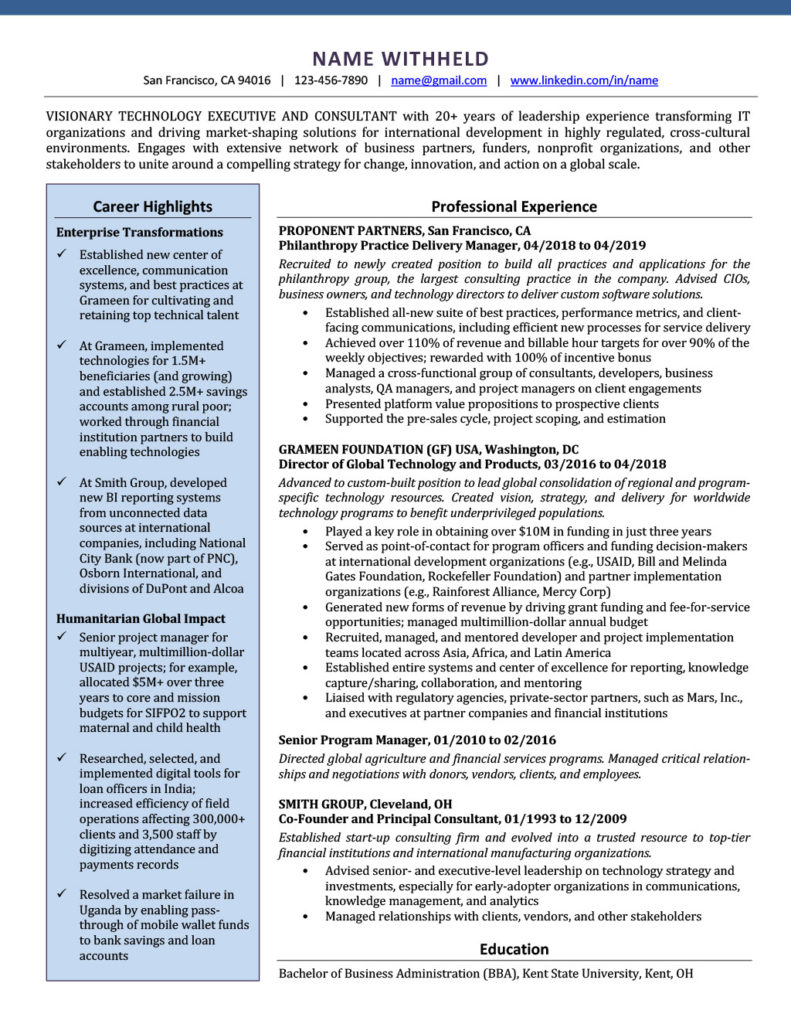 Leslie C.
Getting Mir to write my resume and LinkedIn profile was the best thing I could have done to get started on my job hunt. She boiled down my experience into a concise resume that I could never have done myself. She is easy to work with and I would recommend her services to anybody that is looking to change jobs.
Jacob M.
WOW! All I can say is wow! I am more than impressed with what you've done with my resume. I am honored to have worked with a team of your professional standards.
Scott F.
The team did a fantastic job with what they had to work with. Was looking to advance to a position I had not worked in before. My resume was immensely better than expected. I got the first job I applied for the same day as the interview. Thank you very much.
Scott C.
During my second interview a senior executive remarked 'I don't know how you managed to squeeze so much experience on one page!' Mir took 20 years of experience and packaged it in such a manner that those kinds of comments are common.
John G.
This team is outstanding. I highly recommend their services to anyone seeking professional input into their resume, cover letter, and online presence!!
Dock C.
For years I have gone through the process of 'tweaking' my resume over and over only to still be dissatisfied with the results. I wanted to stay competitive in my company and wanted my resume to grab the attention of managers and clearly articulate the value I bring to the enterprise for future assignments. Mir transformed my four-page essay resume to a direct, clear, and strategically focused two-page document!
Use our calendar to select a day and time that work for you and our founder, Mir Garvy, will call you then.
It couldn't be easier, so schedule your phone appointment now.