WILL YOUR RESUME MAKE THE CUT?
Get ready to apply for jobs with more confidence
The sample resumes on this page, written for professionals, directors, and executives across diverse fields, all beat the ATS and led to interview invitations and subsequent job offers. Please note: For display purposes, these resume samples are one page in length, but we frequently write two-page resumes for our clients as well.
Click sample for larger view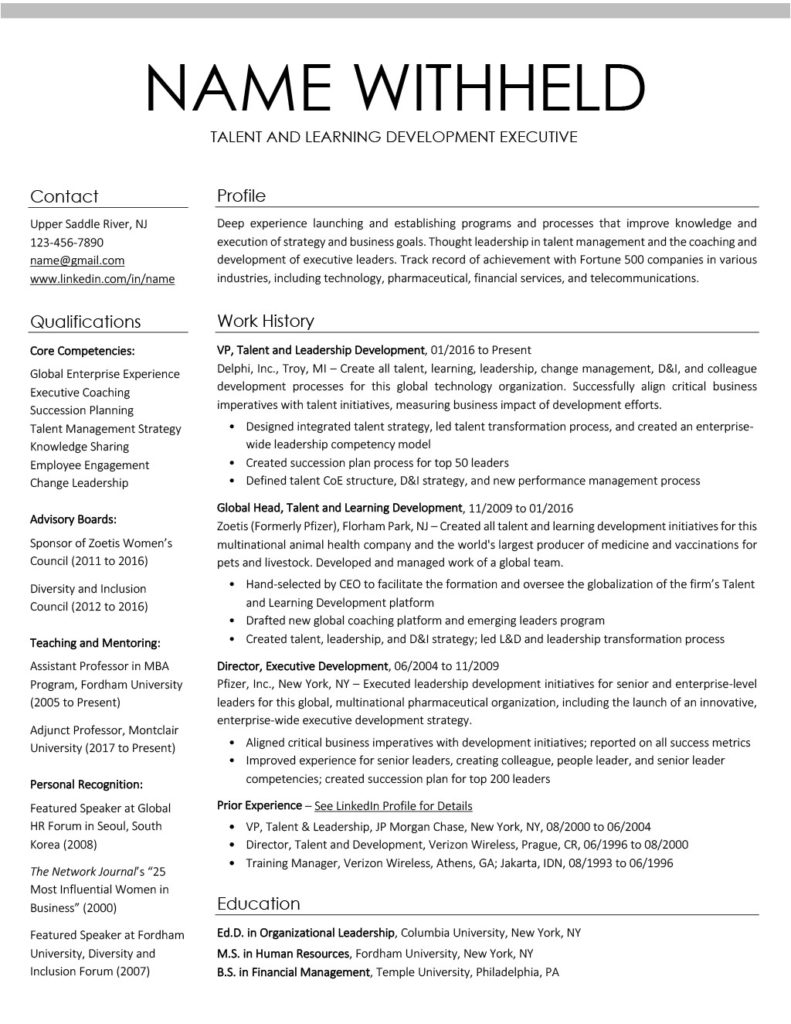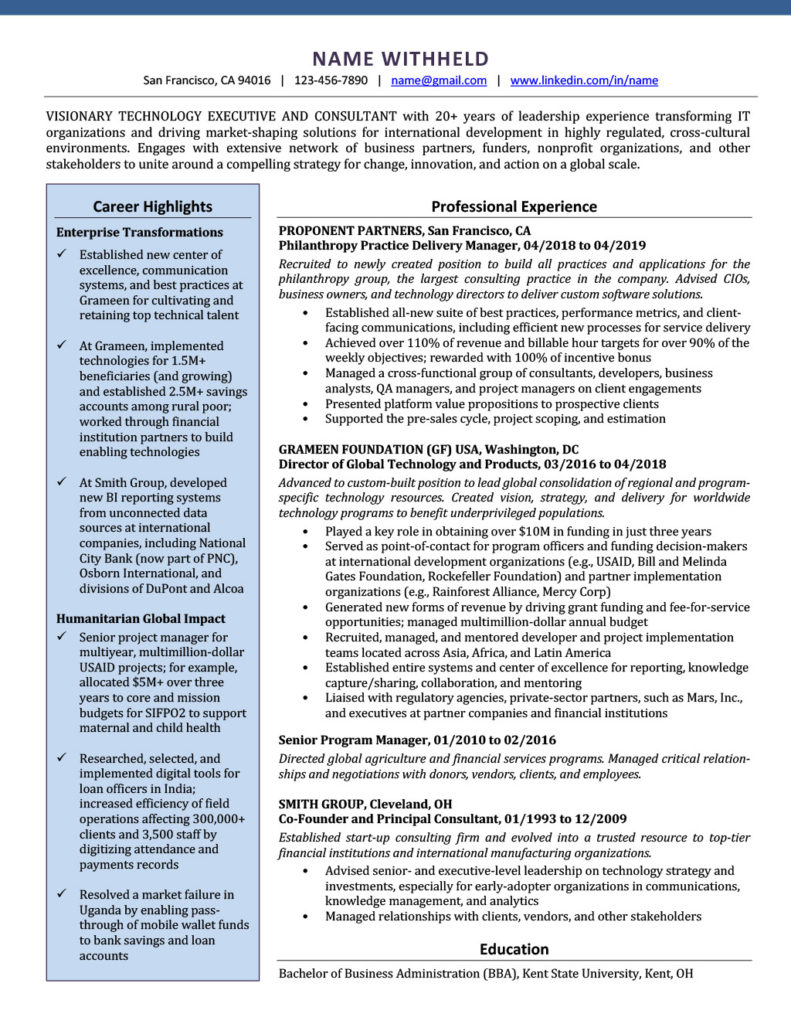 James M.
The resume worked! I was interviewed two days after submitting it and offered the job today. I discovered that my resume had been passed to every C-level executive in the company. Thank you for making me look good.
Michael J.
Once again, I must say just how impressed and pleased I am with the transformation of my resume from Professional to Director. It's been worth every cent.
Karen C.
The resume is working. Although remote jobs are difficult to find, I have had several quick responses and am in final interview stages for two positions. Just this week, I applied for two more jobs with the support of LinkedIn colleagues.
Troy W.

Outstanding experience! Mir and team provided me with an amazing resume update and LinkedIn makeover that met all my needs. They took a great deal of upfront time to understand my career goals and then pulled together a comprehensive plan to accomplish the desired outcome. It was a partnership that I had complete control over. They were extremely patient and managed around my work schedule. The end result was more than I could have ever expected. Five stars! Call Mir to team and get your career path on the right track.
Beth D.
I love what you did with my resume, so I'd like to look into your other services. I need help tackling my LinkedIn profile. If you do as good a job with that as you did on my resume, I'm sure recruiters are going to hit me up more. Let's get started!
Patrick B.
It's been two years since you did my resume, so I'm thinking a resume/LinkedIn refresh would be prudent. I don't know anybody in the business better than you!
Use our calendar to select a day and time that work for you and our founder, Mir Garvy, will call you then.
It couldn't be easier, so schedule your phone appointment now.