WILL YOUR RESUME MAKE THE CUT?
Get ready to apply for jobs with more confidence
The sample resumes on this page, written for professionals, directors, and executives across diverse fields, all beat the ATS and led to interview invitations and subsequent job offers. Please note: For display purposes, these resume samples are one page in length, but we frequently write two-page resumes for our clients as well.
Click sample for larger view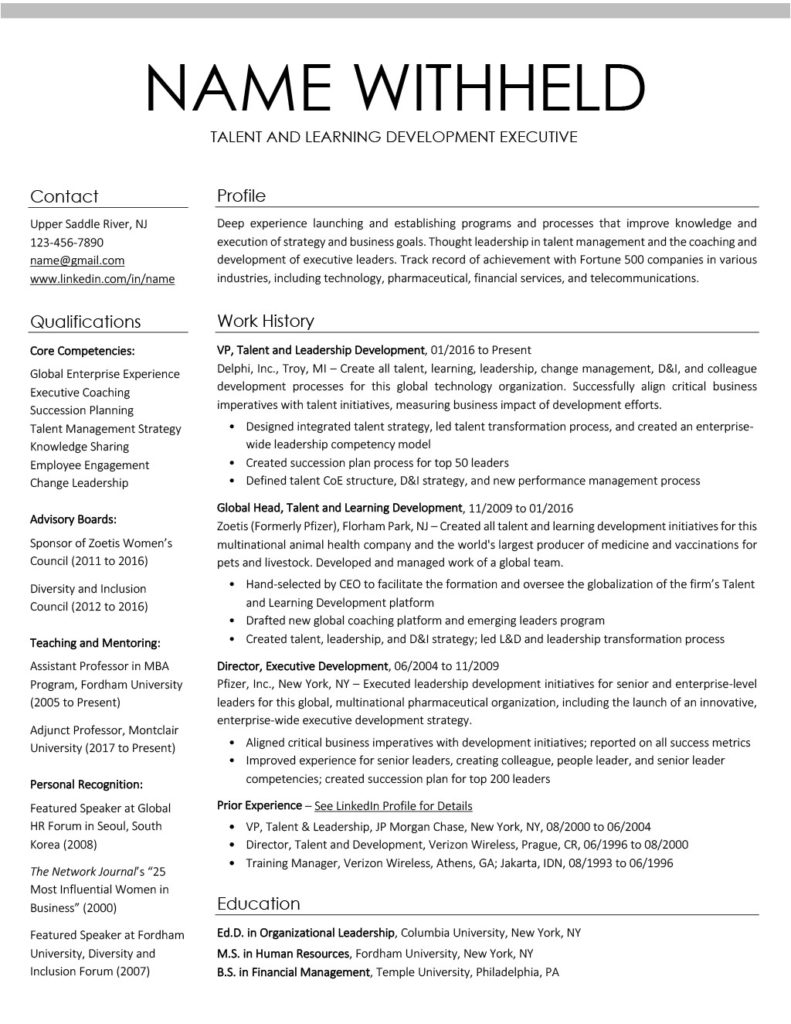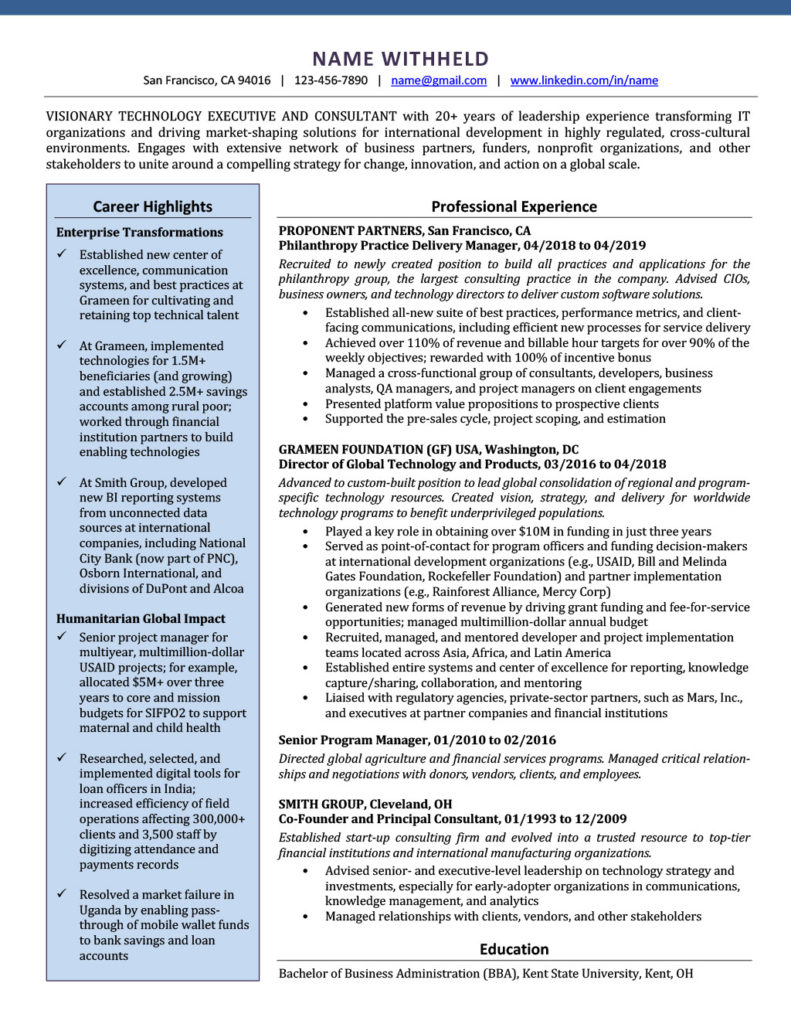 Erminio A.
I can't thank you enough for the work you and your team did in helping me obtain a new opportunity. I'm much happier at my new job and company. I look forward to future collaboration.
Albert C.
I would never have been able to make my resume look this good on my own, no matter how long I took to write it. The process went a lot faster than I thought and I appreciate all the hard work that was put into my project.
Xiomara L.
Thank you for all of the efforts of this team. I recently started a new job and having the resume and cover letter ready to go was definitely a major factor in my garnering this current opportunity as well as other opportunities that came my way. Working with Mir was fantastic. I appreciated her standardized process for helping me to identify what I needed to communicate via my resume and cover letter. The revision process was straightforward and I always felt that we were making progress.
Kara C.

The entire staff that I worked with was extremely responsive, friendly, helpful and thorough. I can't say enough positive things about this experience.
Mary P.
Hi Mir, just wanted to reach out and thank you (and team) for your help with my resume. It took me a bit longer than I anticipated to enter the job market but once I did, I quickly landed my dream job (complete with a sizable raise)!! I received quite a bit of positive feedback on my resume as well. Doubtless it helped open doors! Thanks a ton!
Leslie M.
I'm sending a friend of mine over to you so that you can help her with her resume. You are the reason that I have gotten my last two jobs!
Use our calendar to select a day and time that work for you and our founder, Mir Garvy, will call you then.
It couldn't be easier, so schedule your phone appointment now.