WILL YOUR RESUME MAKE THE CUT?
Get ready to apply for jobs with more confidence
The sample resumes on this page, written for professionals, directors, and executives across diverse fields, all beat the ATS and led to interview invitations and subsequent job offers. Please note: For display purposes, these resume samples are one page in length, but we frequently write two-page resumes for our clients as well.
Click sample for larger view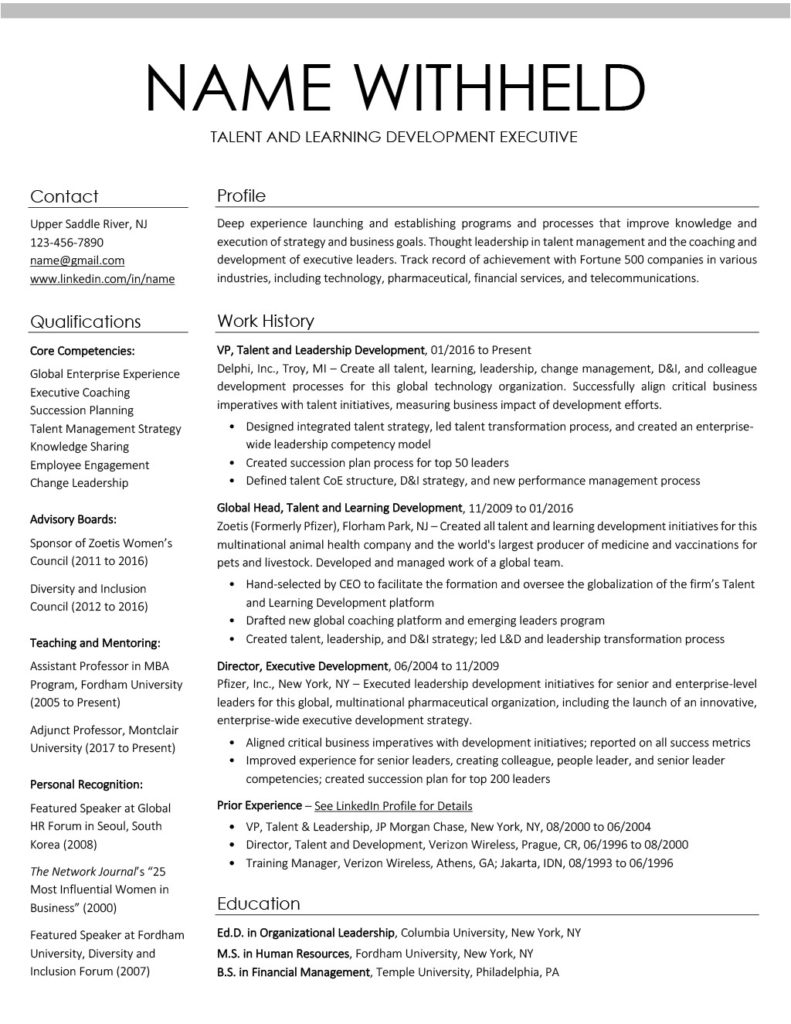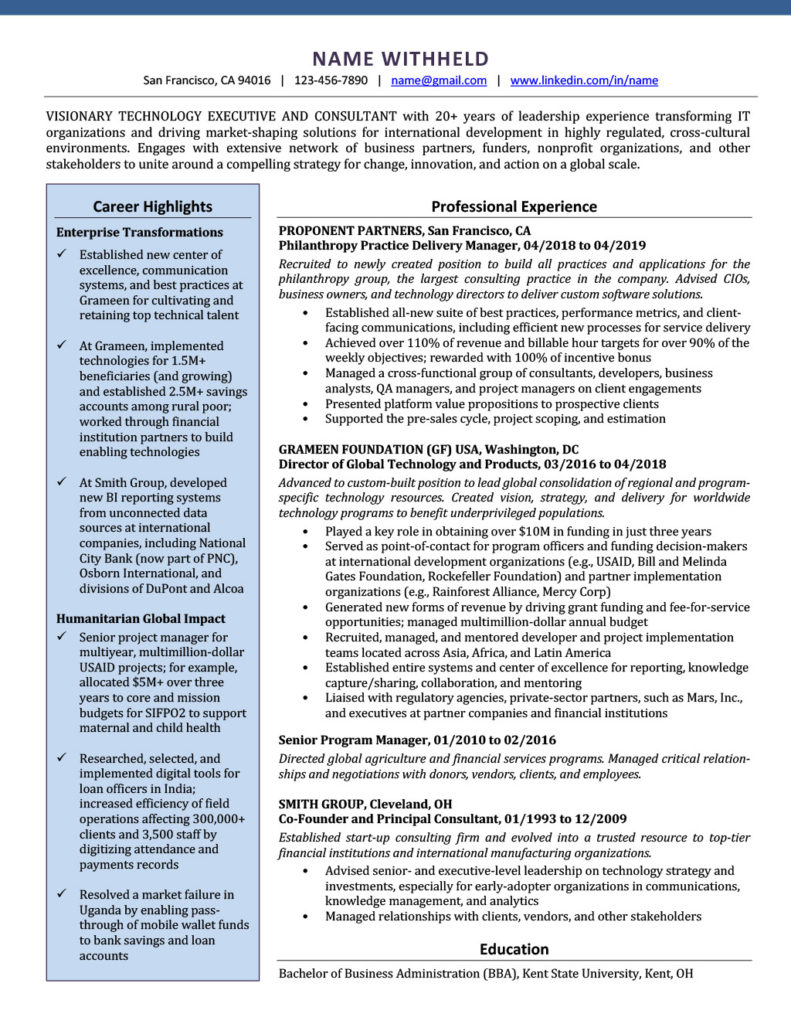 Alfian T.
I learned a lot working with Mir. Insightful, efficient, and fun, she helped me figure out and crystallize what I was looking for and helped me understand my assets and shortcomings. Highly recommended.
Suzanne R.
Thank you for all the wonderful work you've done on my resume! I'm thrilled with the result.
Samantha C.
I don't know what to say...my LinkedIn Profile looks amazing!!!! Thanks to you, Mary and Mir, for all your hard work on polishing me up for my new job search. I appreciate your expertise and the ease with which this happened. (Not to mention all the things you taught me about social media and personal branding.)
Yubie A.
The day after we finalized my resume, I applied for a position and was invited for a phone interview. Long story short, three interviews after the phone interview, I got a job offer and accepted it.
Marc M.
Mir was extremely patient with me as I worked to revitalize my personal brand. She is a great listener, very creative, and responsive. I couldn't be happier with her services and I highly recommend her.
Bob J.
I cannot thank you and your team enough! Fantastic job! My resume is light years better and I am now much better positioned for my search as a result. I will refer others to you!
Use our calendar to select a day and time that work for you and our founder, Mir Garvy, will call you then.
It couldn't be easier, so schedule your phone appointment now.