WILL YOUR RESUME MAKE THE CUT?
Get ready to apply for jobs with more confidence
The sample resumes on this page, written for professionals, directors, and executives across diverse fields, all beat the ATS and led to interview invitations and subsequent job offers. Please note: For display purposes, these resume samples are one page in length, but we frequently write two-page resumes for our clients as well.
Click sample for larger view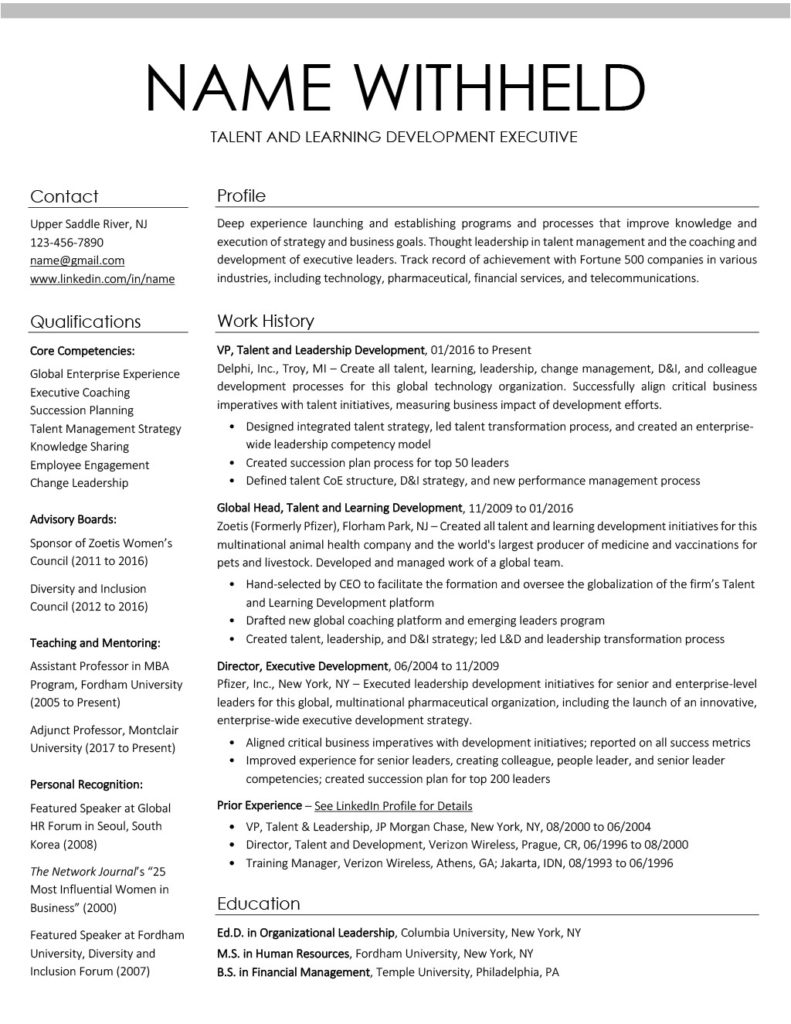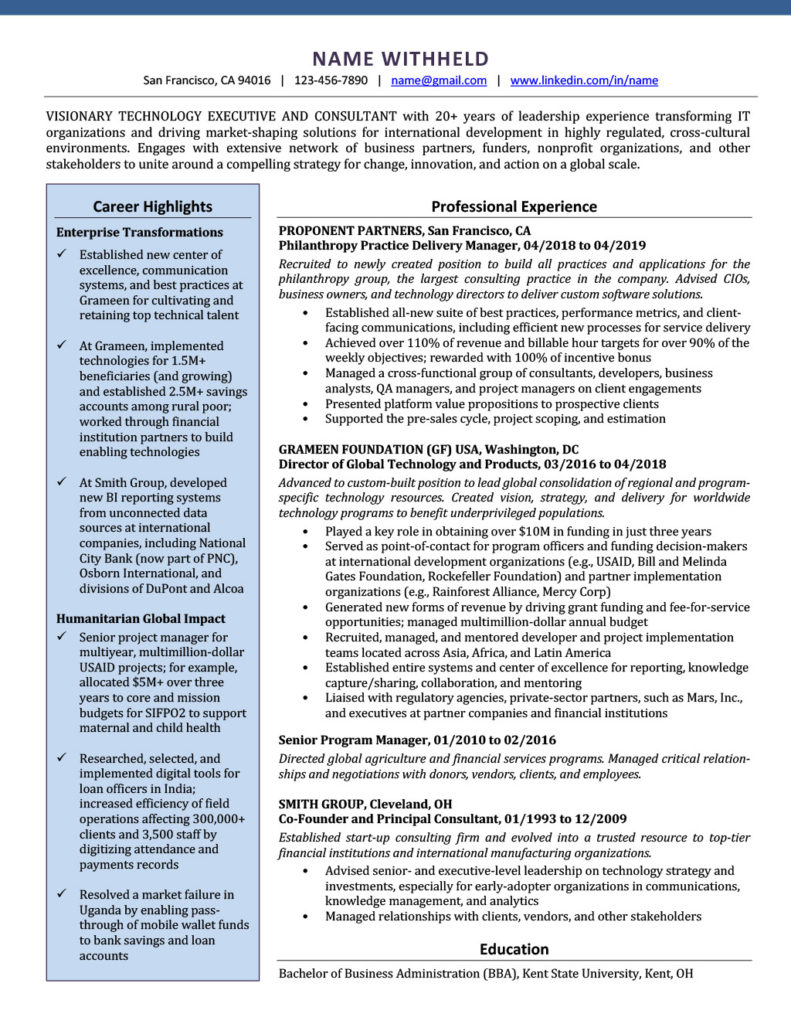 Bill E.
Mir did a great job with my resume. She created a stand-out resume that highlighted areas of my experience in a very concise and appealing format. I would not hesitate to recommend her.
Louise A.
Just wanted to let you all know that the resume you created for me was very much successful. Since July, I have gotten numerous phone interviews, video interviews, in-person interviews, and three job offers. Before, I could not even get a phone interview. Your resume did the trick. I finally accepted an offer and have begun working at a CPA firm in Charlotte, NC. Thank you all so much for your assistance on both the resume and cover letter. I will be contacting you in the future to update my resume.
Christine V.
The resume looks amazing! It's so professional and clean. It looked so good that I nearly fell out of my chair when I opened it for the first time.
Tommy O.
It's a wrap! You all have been so great to work with! How coincidental that it is Thanksgiving. I'm super thankful for your partnership and guidance.
Clayton K.
I want to thank you and your team for being world class and helping me with my resume.
Gretchen F.
Mir took my ordinary resume that was being overlooked, into an eye-catching document that generated results. I have had several employers remarks on the creativeness of my resume. Mir also gave my LinkedIn profile a fresh look using her exceptional interviewing skills. She was able to take my work experience and describe it better than I could explain to her. I would use Mir again.
Use our calendar to select a day and time that work for you and our founder, Mir Garvy, will call you then.
It couldn't be easier, so schedule your phone appointment now.