WILL YOUR RESUME MAKE THE CUT?
Get ready to apply for jobs with more confidence
The sample resumes on this page, written for professionals, directors, and executives across diverse fields, all beat the ATS and led to interview invitations and subsequent job offers. Please note: For display purposes, these resume samples are one page in length, but we frequently write two-page resumes for our clients as well.
Click sample for larger view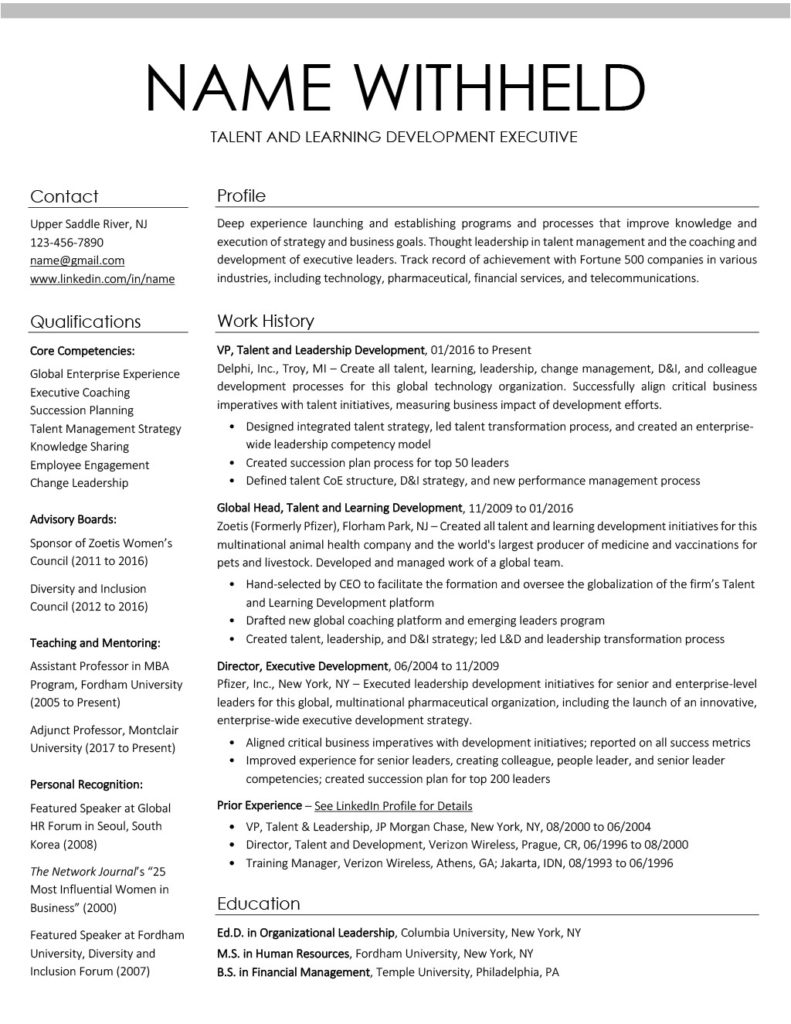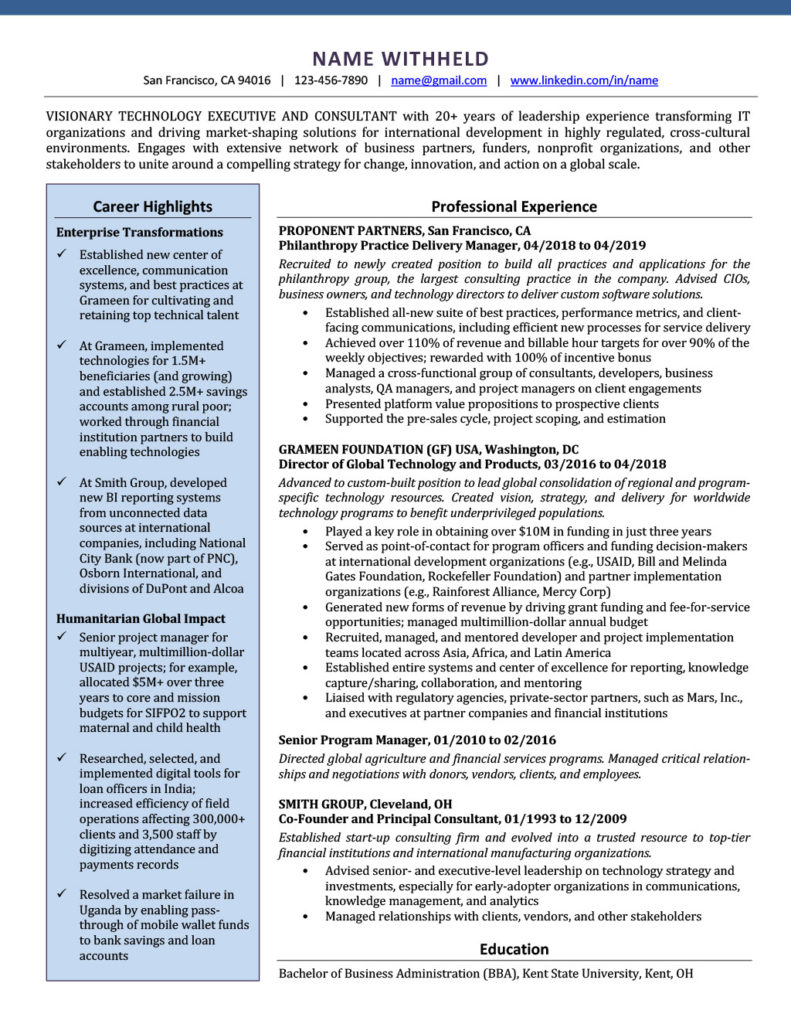 Danielle P.
I am blown away by the obvious context, research, comparison, and strategy that went into this resume. Working with your team was a great choice.
Danny C.
I was impressed by the amount of time I had to put into it. I could never have arrived at this output without you powering through the process. Another thing I appreciate about you is that you seem to work very comfortably through the process, never being defensive or insulted by my feedback. You never got frustrated, you would read me a bit, ask questions, and close in on ideas with me. Thank you!
Austin B.
I was offered a contract role at Google! I'll be starting in a week! My resume did it. Thank you.
Rich K.
Mir, your team did a great job completing this project. Kristi coordinated and communicated effectively and Mary took the time to carefully listen to my career highlights and craft very nice products. Thank you for your patience working with me.
Ann J.
Very quickly after applying for my dream job with my new resume, I was called for an interview. And I got the job!
Phil S.
I just landed my dream job. Thank you so very much because the resume you did for me was what did it. Money well spent!
Use our calendar to select a day and time that work for you and our founder, Mir Garvy, will call you then.
It couldn't be easier, so schedule your phone appointment now.