WILL YOUR RESUME MAKE THE CUT?
Get ready to apply for jobs with more confidence
The sample resumes on this page, written for professionals, directors, and executives across diverse fields, all beat the ATS and led to interview invitations and subsequent job offers. Please note: For display purposes, these resume samples are one page in length, but we frequently write two-page resumes for our clients as well.
Click sample for larger view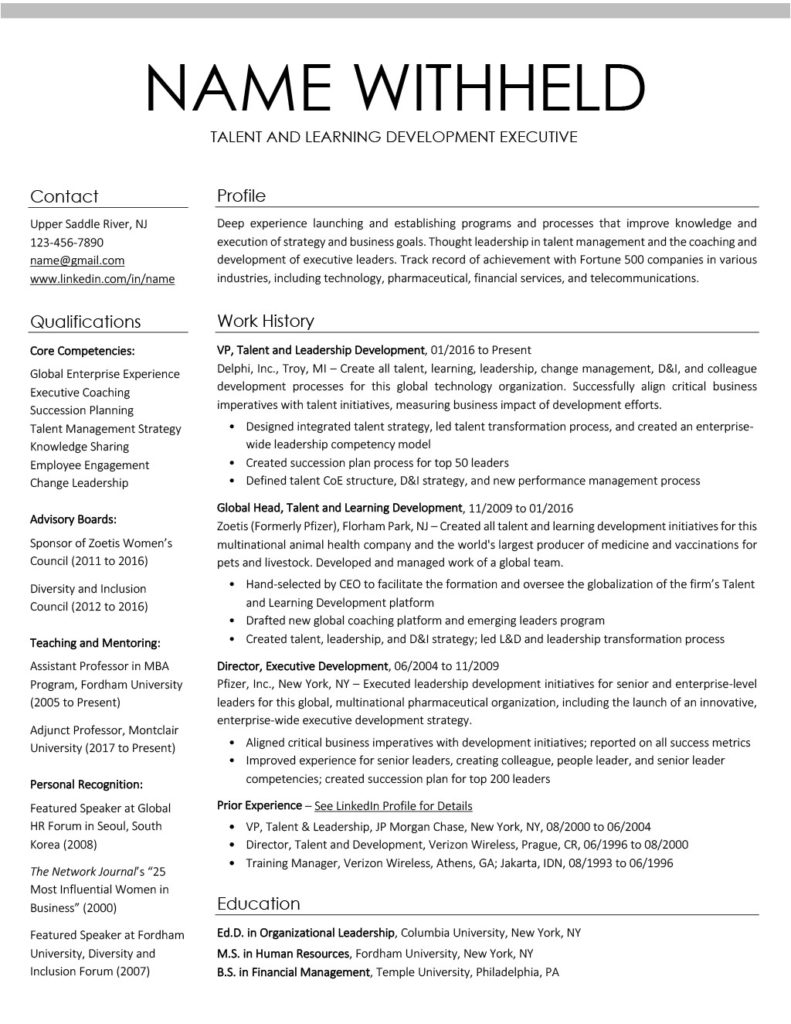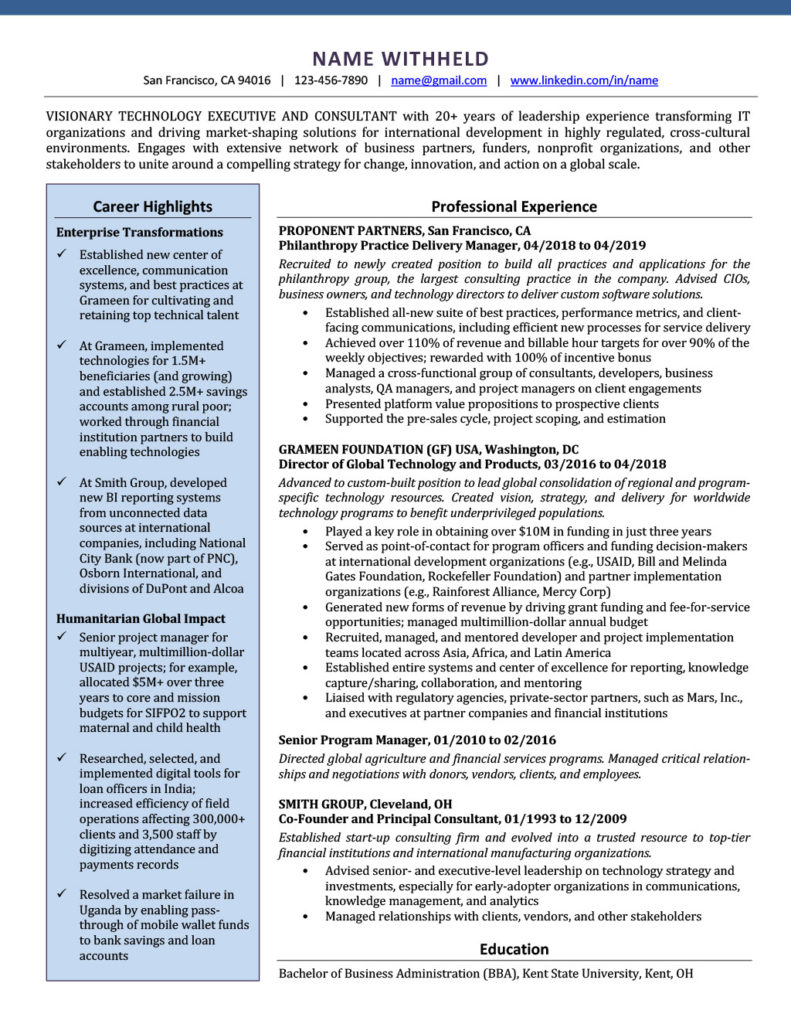 Kara C.
Recently I decided my resume needed a major facelift. Get Resume Help revamped my entire resume in a way I could have never imagined. In addition, the information that they requested to help them take my resume in the direction I desired got me thinking about and looking at my career history and future in ways I had not thought about before. The entire staff that I worked with was extremely responsive, friendly, helpful, and thorough. I can't say enough positive things about this experience. Highly recommend.
Bill E.
Mir did a great job with my resume. She created a stand-out resume that highlighted areas of my experience in a very concise and appealing format. I would not hesitate to recommend her.
Teresa P.
Wow!!! You have made me sound so impressive! I love my new resume. Thank you!
Leslie M.
I'm sending a friend of mine over to you so that you can help her with her resume. You are the reason that I have gotten my last two jobs!
Paul C.
Great job on my LinkedIn profile! I began getting contacted almost immediately by people looking to fill positions. I have even had a positive interview as a result of a contact I received because of my new and improved presence on LinkedIn.
Heather J.

I've received more requests for interviews in the two weeks I've been using Mir's version than in the two months when I was using my original version.
Use our calendar to select a day and time that work for you and our founder, Mir Garvy, will call you then.
It couldn't be easier, so schedule your phone appointment now.