ALL ABOUT RESUMES SINCE 2009
Our Owner and Founder, Mir Garvy, began writing resumes in 2009. Rather than expanding into limitless markets, Mir has kept her company's growth to
markets she knows well
and frequents regularly. Today, Mir directs a team of expert resume writers who have each been personally mentored in Mir's specific style and methodology of resume writing. Our designs are progressive, our messaging is tailored, and our writing is clean. Next to the competition, our resumes are better, more effective, and give our clients a distinct competitive edge.
---
Administrative Team
Mir Garvy, Owner & Founder (MS, CMRW, CPRW, CPCC)
Over the last decade, Mir Garvy has grown her resume writing business from a single-person shop to a boutique firm offering resumes, LinkedIn makeovers, and cover letters. Prior to starting this business, Mir was a freelance marketing and SEO copywriter, an information architect for a web development shop, and a usability consultant for an ergonomics firm. Mir holds a master's degree in Technical Communication from North Carolina State University. She is a member of the National Resume Writers Association (NRWA), the Professional Association of Resume Writers & Career Coaches (PARW/CC), Career Thought Leaders (CTL), Career Directors International (CDI), and the Society for Technical Communication (STC).  Mir now lives in her home state of North Carolina, but has also lived in Seattle, Boston, Berkeley, Boulder and Santa Fe, as well as in England.
Kristi Strange, Project Coordinator & Traffic Manager
With a BA in communication studies from Lynchburg College in Virginia, Kristi Strange began her career at a small advertising agency in Lynchburg. In the over 20 years since, she's continued to hone her project management, traffic management, and proofreading skills in a handful of agencies and companies. Kristi joined our team in 2016 and, since then, has managed projects, schedules, and client relationships with excellence. In her free time, Kristi loves to read and watch streaming TV; cook for her husband and two sons; play with her fur babies (two dogs and a very spoiled bunny!); enjoy the hiking trails; and discover interesting new restaurants with her family.
---
Writing Team
Betsy Taube, Career Coach & Certified Resume Writer (CPRW, CPCC)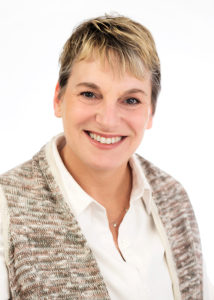 A member of the Professional Association of Resume Writers & Career Coaches and a Certified Professional Resume Writer, Betsy Taube has 35 years of experience in corporate communications for B2B and B2C audiences across multiple industries, including public relations, Fortune 500 manufacturing, nonprofit, and life science marketing. She is versed in message development and positioning, content marketing, and social media. As a young PR account executive, she delivered award-winning media relations, special events, community outreach, and employee and executive communications for a range of clients. Betsy originally hails from the Northeast (Long Island and Philadelphia) but recently moved to Morgantown, WV after more than a decade in Raleigh, NC. She holds a BA in English with a Journalism concentration from Bloomsburg University of Pennsylvania and has a college-age daughter.
Mary Carden, Certified Resume Writer & Job Search Specialist, CPRW
Mary Carden (née Hoch) is a Certified Professional Resume Writer who graduated from Duke University in 2014 with bachelor's degrees in English and Psychology and a minor in Creative Writing. She was employed for several years in academic publishing–where she worked on books editorial, production, and sales–before beginning her career as a freelance writer and editor. She grew up in Dallas-Fort Worth, Texas, and currently lives with her husband near Durham, North Carolina. Their family includes two German Shepherd mixes (on Instagram as @killianandkipo) and a large (and growing) family of tropical plants and succulents. Her favorite action verbs are leverage, empower, spearhead, and champion.
---
Our Process
Our small team of writers has finely developed writing skills, many years of experience strategically tailoring resumes, and expertise in the latest in applicant tracking system technology. They've also been extensively trained to write resumes and LinkedIn profiles using the compelling visual layouts and the content development process that Mir developed. Mir remains involved in the initial phase of every project, speaking directly with each client to understand his or her career objectives. To ensure a smooth and seamless experience for her clients, Mir assists with the development of each resume, oversees the editorial process, and reviews final resumes and LinkedIn profiles. After 10 years in business, the process has been refined to a science.
We Work with Both Senior Executives and Young Professionals
Job Market Solutions clients are professionals, senior managers, directors, and executives. If you're a recent grad or young professional, please visit us at
Get Resume Help
.
What's the Next Step?
Our clients make up a large referral base of happy customers who have benefited by securing their ideal jobs and career objectives. Will you join them?
See some examples of our work
or
schedule a free phone call
to talk with Mir about your job search and how we can help.